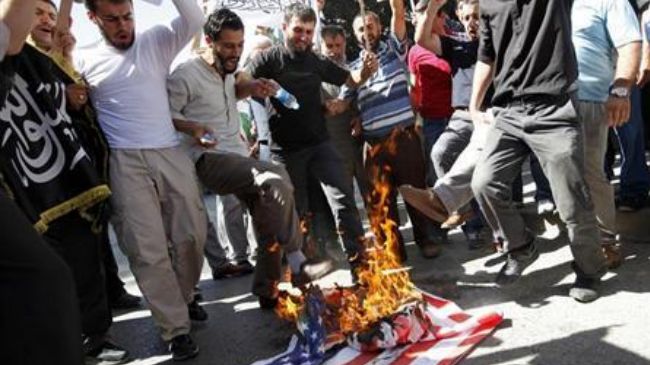 People have taken to the streets in southern Turkey to condemn US forces based in the country over reports that the soldiers desecrated Islam.
The protest was held on Saturday in the province of Adana, home to the Incirlik Air Base, where US troops are stationed.
The demonstrators demanded that the culprits be identified and punished. They also called for the expulsion of the US troops from Turkey.
Here we go....AGAIN! Do all Muslims have an American flag handy just in case they need to burn one?
Read more
http://www.islamicinvitationturkey.com/2013/01/13/turkish-protesters-condemn-us-forces-over-mosque-attack/