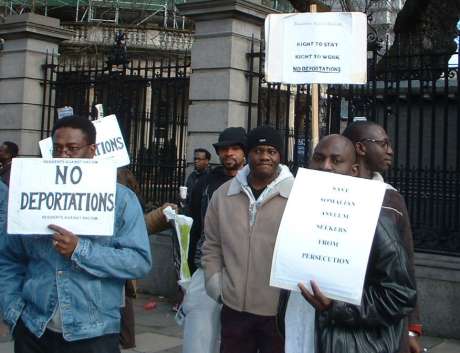 One firm has been paid more than €89 million by the State over 10 years for providing board to asylum seekers.
In information provided to Independent TD Maureen O'Sullivan, Minister for Justice Alan Shatter has confirmed that the
State has paid €655.5 million to firms providing accommodation to asylum seekers from 2000 to 2010.
Mr Shatter confirmed the Co Meath-based Mosney firm received payments of €89.5 million for providing accommodation to asylum seekers at the former holiday camp at Mosney that has capacity for 600 asylum seekers.
The firm is led by Co Louth businessman Phelim McCloskey. The figures show that three other firms received more than €40 million each.
East Coast Catering was paid €77.9 million, Bridgestock €50.3 million and Millstreet Equestrian Services received €42.6 million.
The Department of Justice yesterday confirmed that at the end of December last, there were 4,829 asylum seekers living in 35 centres in 17 counties with a current occupancy rate of 88.5 per cent.
CAN A COUNTRY GOING THROUGH WORST FINANCIAL CRISIS IN IT'S HISTORY AFFORD TO SPEND OBSCENE AMOUNTS OF MONEY ON HOUSING OPPORTUNISTS?
READ MORE
http://www.irishtimes.com/newspaper/ireland/2013/0220/1224330265838.html
HMM I WONDER WHY...
ASYLUM SEEKERS ATTACKED
http://www.voice-online.co.uk/article/asylum-seekers-ireland-become-target-racist-attacks
MORE ATTACKS
http://www.irishexaminer.com/ireland/one-in-four-africans-attacked-in-ireland--223153.html